Gold Assays, Refining and Prompt Payout
Do you love to fossick for gold nuggets, lost jewellery or treasure? Whether it's a hobby or a serious pursuit, you will want to know the cash value of the gold that you find.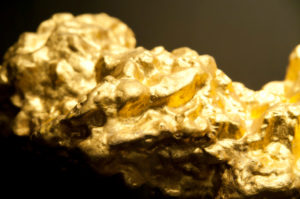 As the preferred buyer for a large number of Australian prospectors, PMT can weigh, melt, assay and purchase your gold nuggets. When you have found your gold nuggets, arrange secure delivery to PMT and we will provide you with a full assay report as an accurate record of your transaction and deposit the money into your bank account in as little as three days.
We have been doing business with PMT for 5 years now, and they have been an excellent company to deal with, always prompt payments and very helpful, friendly staff.  – Sharron McGrath, McGrath Rural Holdings
Selling Your Gold Nuggets to PMT
To process your order, please complete and return one of following forms: Statement by a Supplier Form or ABN Declaration.
Wherever you are prospecting, you can call us toll-free on 1300 733 463 to arrange delivery of your gold nuggets. You can also Enquire Online and we will be very happy to help you.